The Digital Workplace is quickly becoming a reality: The Social Intranet as the core of digital transformation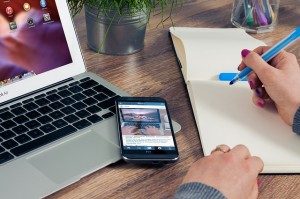 In many medium-sized companies and corporations, the intranet or enterprise portal has by now taken on a central importance. It serves as a platform for cross-departmental collaboration, accelerates the exchange of knowledge and information and often serves as an interface to many internal business applications.
The new seminar Social Intranet deals with the conception, selection and implementation of social intranet platforms. Attendees will get a comprehensive overview of features, best practices, current trends, and an overview of the dynamic marketplace around social enterprise, social collaboration, and business partner integration. A special focus is on the fast and individual access to information.
The seminar is aimed at intranet managers as well as employees from the IT, marketing, HR and corporate communications sectors who are establishing a social intranet as the central digital platform for the "digital enterprise".
Contents:
Definition Enterprise 2.0, Social Intranet & Social Business
Derivation and development
The social and open enterprise
Development Social Business Strategy
Market Overview Social Intranet Tools
Information and metadata management
Integration of Business Workflows and Business Applications
Social Collaboration Management
Company-wide Knowledge Management
Search Based Intranet
Personalization and segmentation
Case Studies
Planning & implementing a Social Intranet
Outlook
Next date: please send us an inquiry for the seminar plan
Duration: 1 day, 7 hours
Form: online seminar
Seminar locations for the offline seminar: Vancouver, New York, Los Angeles, Melbourne, London, Paris, Barcelona, Amsterdam, Rome (please send us an inquiry for the seminar plan)
Seminar package: 690,00 € plus VAT per participant
Participants: maximum 5
Certificate: Certificate of Attendance
Registration: by e-mail to seminars@digital-business-partner.eu
Interested? Just send us an inquiry without any obligation. We'll be happy to help.