What is Customer Relationship Management (CRM)?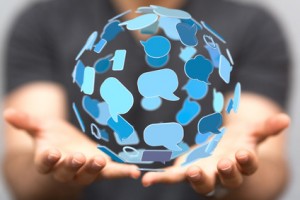 CRM is understood as a strategic approach that is used to fully plan, control and execute all interactive processes with customers. CRM covers the entire enterprise and the entire customer lifecycle and includes database marketing and related CRM software as a control tool.
We assist you in the execution of your CRM software selection / CRM software tender
digital business partner has more than 14 years of expertise in CRM software evaluation and CRM consulting in the field of complex CRM solutions. We accompany our customers from the first idea, through the collection of requirements, the definition of strategies, the market screening and software selection up to the accompaniment during the software introduction. We also have extensive experience in public and non-public tendering. With our extensive international market expertise, we find exactly the solution that suits your situation and your company. A wide range of competencies united for your success.
The topics digital business Partner covers in the CRM environment
Support in CRM analysis
Execution of a CRM audit / CRM-Assesment
Advice on the introduction of CRM software
Derivation of CRM optimizations and recommendations
Creation of an individual CRM requirement catalog
Providing a first market overview with our CRM market overview
Creation of CRM specification together with your stakeholders
Derivation of CRM project plans
Consulting and execution of CRM tenders (CRM RfI, CRM RfP, CRM RfQ)
Advice and support of EU tenders
Implementation of individual CRM seminars, CRM workshops and CRM trainings
The CRM systems we have already worked with:
com
PEGA
Microsoft Dynamics
SAP CRM
Sugar CRM
vTiger CRM
Interested? Simply send us an inquiry without obligation via our online form. We are happy to help.
Request CRM Consulting