What is the true added value of a successful Customer Experience (CX)? And how does this affect the internal and external stakeholders? We have incorporated these and many other topics in our new CXM seminar.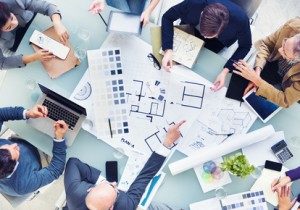 Getting customer feedback and analyzing it just once a year is no longer enough. A more regular and broader collection of data at different on- and offline touchpoints along the entire customer journey and the faster derivation of insights and measures from customer analytics play a crucial role in creating a 360 ° view of the customer.
Customer experience teams and business leaders today demand more from their CX initiatives. They need improved strategies that will have a measurable impact on the business. Answers and suggested solutions are provided by our CXM seminar.
Contents of the CXM seminar at a glance:
What expectations does today's customer have?
The best methods to build a CX strategy
Requirements for a CX software
CXM Software Market Overview
Proper handling of customer feedback
How do I measure the success of my CX strategy?
Individual customer experience management seminars and CXM workshops at your location on your desired date.
Next date: please send us an inquiry for the seminar plan
Duration: 1 day, 7 hours
Form: online seminar
Seminar locations for the offline seminar: Vancouver, New York, Los Angeles, Melbourne, London, Paris, Barcelona, Amsterdam, Rome (please send us an inquiry for the seminar plan)
Seminar package: 690,00 € plus VAT per participant
Participants: maximum 5
Certificate: Certificate of Attendance
Registration: by e-mail to seminars@digital-business-partner.eu
Interested? Just send us an inquiry without any obligation. We'll be happy to help.