In the field of marketing software, a lot has changed in recent years: from campaign management to email marketing, workflow management, marketing portals, brand management, content management, social media management, e-commerce and customer experience management solutions , With AI (Artificial Intelligence) and Big Data, two completely new topics in the field of marketing software have emerged. By combining IT, e-commerce, marketing and sales know-how, we can assist you with the digital transformation of your marketing competently and with innovative ideas.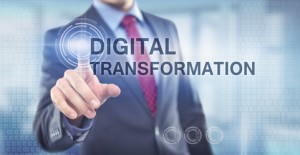 We support you in choosing your marketing software solution
digital business partner has more than 14 years of expertise in software evaluation and consulting in the field of marketing software. We accompany our customers from the first idea, through the collection of requirements, the definition of strategies, the market screening and software selection up to the accompaniment during the software introduction. We also have extensive experience in public and non-public tendering. With our extensive international market expertise, we find exactly the solution that suits your situation and your company. A wide range of competencies united for your success.
The topics digital business partner covers in the evaluation of a marketing software solution
Support in marketing software analysis
Carrying out a marketing software audit / marketing software assessment
Advice on the introduction of marketing software and campaign management software
Derivation of marketing software optimizations and recommendations
Development of a marketing IT architecture based on the 4C model from pörtner consulting
Creation of an individual marketing software requirement catalog
Gain an initial market overview with our marketing software market survey
Creation of marketing software specification together with your stakeholders
Derivation of marketing software project plans
Consulting and implementation of marketing software tenders (RfI, RfQ)
Advice and support of EU tenders
Carrying out individual marketing software seminars, marketing software workshops and marketing software trainings
We have already gained valuable project experience and market insights in the following areas:
Selection and implementation of campaign management software
Tender and introduction of digital marketing platforms
Selection and implementation of a group-wide web analytics tool
Evaluation and implementation of a marketing automation tool focusing on e-mail marketing
Tendering, conception and implementation of a marketing portal solution
Selection and implementation of a Web2Print tool
Tendering a Customer Journey Analysis Software
Evaluation of social media monitoring and management solution
and many more
Interested? Simply send us an inquiry without obligation via our online form. We are happy to be at your service.
Request marketing software consulting