What is a Product Information Management (PIM) system?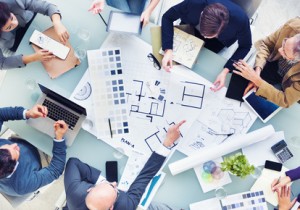 Product Information Management (PIM) is a solution for managing product information. All participants involved in a value-added chain have consistent data about the products with the PIM data. This approach reduces transaction costs between retailers, buyers and suppliers while helping to increase productivity.
We support you in choosing your PIM solution
digital business partner has more than 14 years of expertise in software evaluation and consulting in the area of Product Information Management (PIM). We accompany our customers from the first idea, through the collection of requirements, the definition of strategies, the market screening and software selection up to the accompaniment during the software introduction. We also have extensive experience in public and non-public tendering. With our extensive international market expertise, we find exactly the solution that suits your situation and your company. A wide range of competencies united for your success.
The topics digital business partner covers when evaluating a PIM solution
Support in PIM analysis
Carrying out a PIM audit / PIM-Assesment
Advice on the introduction of PIM software
Derivation of PIM optimizations and recommendations
Creation of an individual PIM requirement catalog
Obtaining a first market overview with our PIM market overview
Creation of PIM specification together with your stakeholders
Derivation of PIM project plans
Consulting and execution of PIM tenders (PIM RfI, PIM RfP, PIM RfQ)
Advice and support of EU tenders
Carrying out individual PIM seminars, PIM workshops and PIM trainings
The PIM systems we have already worked with
hubris
healer
BrandMaker
Infor
Contentserv
Stibo Steps
Interested? Send us an inquiry without obligation via our online form. We are happy to assist
Request PIM advice