Central media and data management in times of digital transformation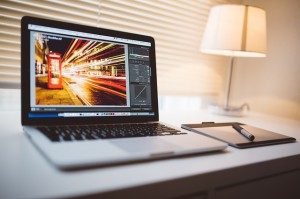 This up-to-date seminar deals with the use and application of media and digital asset management systems (MAM / DAM) in companies. These systems are also often referred to as a media database, image database, media management, image management, or media portal. Key topics include a neutral market overview of the various MAM / DAM systems, the development of technical and non-technical requirements, the tool evaluation, the integration of existing assets and data as well as the media-neutral dissemination as a brochure, web content, Facebook message etc. Another focus is the derivation of measures for the successful introduction and operation of a DAM system. The target groups of this seminar are all employees in the field of marketing, IT and brand communication who want to manage, store and use media and assets in a media-neutral manner. Likewise, the seminar is ideal for preparing a digital asset management solution.
Contents:
Definitions Digital & Media Asset Management, image database, media database and media portal
Derivation and development
Media and asset types
Requirements for a Digital Asset Management System
Market overview (canto cumulus, celum, brandbox, pixelboxx …)
Development of an approach
Data preparation and migration
System evaluation
System introduction
Project planning and implementation
Case Studies
Outlook and new developments
Next date: please send us an inquiry for the seminar plan
Duration: 1 day, 7 hours
Form: online seminar
Seminar locations for the offline seminar: Vancouver, New York, Los Angeles, Melbourne, London, Paris, Barcelona, Amsterdam, Rome (please send us an inquiry for the seminar plan)
Seminar package: 690,00 € plus VAT per participant
Participants: maximum 5
Certificate: Certificate of Attendance
Registration: by e-mail to seminars@digital-business-partner.eu
Interested? Just send us an inquiry without any obligation. We'll be happy to help.