Alibaba.com is an internet marketplace. The flagship of Alibaba Group is the world's largest online business-to-business small business trading platform. Established in Hangzhou in East China, Alibaba.com consists of three major marketplaces. The company in the English-speaking international market (www.alibaba.com) serves to bring together importers and exporters from more than 240 countries and regions. The China market (www.1688.com) was developed for domestic business-to-business trading in China. In addition, Alibaba.com offers a wholesale transaction-based platform called AliExpress (www.aliexpress.com), where buyers can buy small quantities of goods at wholesale prices.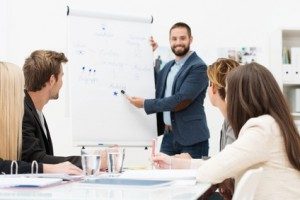 Would you like to have your company benefit from this marketplace and use it for yourself?
We enable you get the most out of it, learn how to use this platform and generate new customers.
Seminar content:
Alibaba Basics
Alibaba Technoloigies
Business models (B2C, B2B, B2x etc.)
Funding options
Financing (venture capital, private equity, bank etc.)
Strategy finding and management
E-Payment
Online Law, Shop Certifications
Customs and settlement
Next date: please send us an inquiry for the seminar plan
Duration: 1 day, 7 hours
Form: online seminar
Seminar locations for the offline seminar: Vancouver, New York, Los Angeles, Melbourne, London, Paris, Barcelona, Amsterdam, Rome (please send us an inquiry for the seminar plan)
Seminar package: 690,00 € plus VAT per participant
Participants: maximum 5
Certificate: Certificate of Attendance
Registration: by e-mail to seminars@digital-business-partner.eu
Interested? Just send us an inquiry without any obligation. We'll be happy to help.