Combine and evaluate your own and third-party data better
Data is the new resource in online marketing. With a Data Management Platform – DMP for short – advertisers can organize their own customer data and data from third-party providers in the best possible way. A DMP also provides the best conditions to win new customers. A data management platform is the further development of a data warehouse.
Reliable and well-founded data management forms the basis for efficient online marketing. Both planning and implementation of the advertising measures depend on it. The challenge is to consolidate and evaluate all data available. So far, the analysis has always been time-delayed: Using a data management platform, advertisers can use real-time data to reach their target audience – and target new audiences based on the analysis results.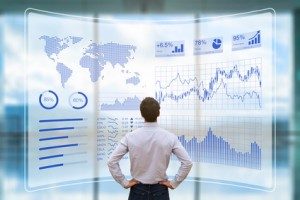 Next date: please send us an inquiry for the seminar plan
Duration: 1 day, 7 hours
Form: online seminar
Seminar locations for the offline seminar: Vancouver, New York, Los Angeles, Melbourne, London, Paris, Barcelona, Amsterdam, Rome (please send us an inquiry for the seminar plan)
Seminar package: 690,00 € plus VAT per participant
Participants: maximum 5
Certificate: Certificate of Attendance
Registration: by e-mail to seminars@digital-business-partner.eu
Interested? Just send us an inquiry without any obligation. We'll be happy to help.