Electronic procurement in a digital world
Digitization is a great opportunity for shopping, as it allows you to streamline purchasing processes through digital contract management, real-time information, a real-time global risk-warning system, and a digital platform for collaborative product development with suppliers. You see Purchasing 4.0 is worthwhile, and finally, purchasing can take on the role it plays in product development, away from the cost damper as an innovator and salesman. Keep hearing the buzzwords: Purchasing 4.0, Digital Purchasing, Procurement 4.0, e-Procurement, e-Invoicing
If you think that shopping 4.0 is not just a hype but a reality you are ready for our E-Procurement Seminar. Experts say the digital transformation in purchasing is unstoppable.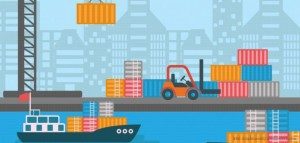 The E-Procurement Seminar addresses all managers and senior executives from the operational, strategic and technical purchasing departments responsible for digital purchasing. As well as digital purchasing experts, senior and junior buyers, project and process manager purchasing, material group manager, head of procurement, chief of procurement, category manager. In addition, department, area, group, project and team leaders from the areas of purchasing and IT are addressed across all industries. Furthermore, CEOs and members of the Executive Board who want to promote Purchasing 4.0 in their company will benefit from the content.
Contents of the E-Procurement Seminar:
Introducing E-Procurement
E-Invoicing
E-procurement solutions
Electronic catalogs
Electronic Order Management
Product Information Management (PIM)
Supplier management
EDI
Planning and implementation of an e-procurement solution
Next date: please send us an inquiry for the seminar plan
Duration: 1 day, 7 hours
Form: online seminar
Seminar locations for the offline seminar: Vancouver, New York, Los Angeles, Melbourne, London, Paris, Barcelona, Amsterdam, Rome (please send us an inquiry for the seminar plan)
Seminar package: 690,00 € plus VAT per participant
Participants: maximum 5
Certificate: Certificate of Attendance
Registration: by e-mail to seminars@digital-business-partner.eu
Interested? Just send us an inquiry without any obligation. We'll be happy to help.