Marketing Automation and Data Driven Marketing: Find out how data-driven marketing and automated marketing processes can help you deliver personalized, personalized offerings, harness the full potential of lead generation, and dramatically improve your customer lifecycle.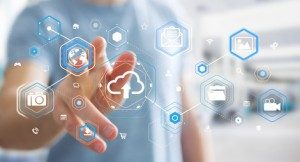 The basis for successful marketing automation is the knowledge of the needs and challenges of your own customers and prospects, the creation of relevant content, the use of appropriate touchpoints and corresponding processes or campaigns.
Various automation techniques and corresponding marketing automation tools can support the work of marketing departments. The goal is to automatically and individually address potential customers, to develop campaigns and processes for contact generation and qualification, to enrich user profiles, to provide user-dependent content, for example on websites or landing pages to control and automatically pass interested parties to the sales and the CRM system.
In addition to extensive insights into the strategic and conceptual planning of marketing automation, our seminar will also provide you with many practical tips and tricks for operational implementation. Another component is the evaluation of marketing software with a focus on marketing automaton and campaign management.
Content of the seminar Marketing Automation:
Definition of terms CRM / Marketing Automation
Marketing Automation Introduction
Marketing automation approaches, phases and scenarios
Derivation of a marketing automation strategy
Planning a Marketing Automation project
Evaluation of Marketing Automation / Campaign Management Tools
Market Overview Marketing Automation Solutions and Platforms
Marketing Automation KPIs and KPIs
Performance Marketing
Practical workshop
Individual marketing automation seminars and marketing automation workshops at your location on your desired date.
Next date: please send us an inquiry for the seminar plan
Duration: 1 day, 7 hours
Form: online seminar
Seminar locations for the offline seminar: Vancouver, New York, Los Angeles, Melbourne, London, Paris, Barcelona, Amsterdam, Rome (please send us an inquiry for the seminar plan)
Seminar package: 690,00 € plus VAT per participant
Participants: maximum 5
Certificate: Certificate of Attendance
Registration: by e-mail to seminars@digital-business-partner.eu
Interested? Just send us an inquiry without any obligation. We'll be happy to help.