What is enterprise search?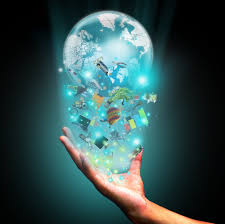 Enterprise search refers to a subsection of information retrieval and describes the process of computer-aided content-oriented search with the help of an in-house search engine that indexes content using so-called crawlers. However, the search is usually not performed live on the original data sources, but on the search index. This index primarily contains internal data sources such as documents from various databases and entries from file systems.
Hits or found documents are displayed in the context of the search query as a text snippet. This preview makes it easy to assess the relevance of the results. The continuous indexing of the individual data sources ensures that the results are up-to-date. From an enterprise perspective, the benefit of Enterprise Search is helping employees find work-related information.
We support you in choosing your enterprise search solution
digital business partner has more than 14 years of expertise in software evaluation and consulting in the enterprise search environment. We accompany our customers from the first idea, through the collection of requirements, the definition of strategies, the market screening and software selection up to the accompaniment during the software introduction. We also have extensive experience in public and non-public tendering. With our extensive international market expertise, we find exactly the solution that suits your situation and your company. A wide range of competencies united for your success.
The topics digital business partner covers when evaluating an enterprise search solution
Support in enterprise search analysis
Carrying out an Enterprise Search Audit / Enterprise Search Assesment
Advice on the introduction of enterprise search software
Derivation of Enterprise Search optimizations and recommendations
Creation of an individual enterprise search requirement catalog
Gain a first overview with our Enterprise Search Market Overview
Creating Enterprise Search specifications together with your stakeholders
Derivation of Enterprise Search project plans
Consulting and execution of Enterprise Search tenders (Enterprise Search RfI, RfP & RfQ)
Advice and support of EU tenders
Conducting individual enterprise search seminars, enterprise search workshops and enterprise search training
Want to find out more? Just send us an inquiry without any obligation via our online form. We are happy to be at your service
Inquiry Enterprise Search Consulting