EDI: Data exchange with customers, suppliers, marketplaces and cloud providers in a networked world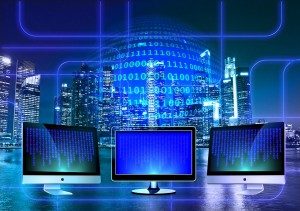 The EDI seminar shows the participants the various standards, application scenarios, protocols, technologies and systems that are connected with EDI and data exchange. The main core contents of the seminar are master data management, the exchange of data via EDI, the integration of partners and suppliers as well as eProcurement and eInvoicing. The seminar is rounded off by a strong practical relevance and the introduction of experiences from successful EDI projects. The target group of this seminar are entrepreneurs, employees from the internet / marketing / e-commerce sector, project managers and IT professionals. Also ideal in preparation for the realization of an EDI project.
Contents:
EDI basics
Requirements
Overview EDI formats and standards (like EDIFACT, EANCOM …)
EDI technologies
Master Data Management
Methods of data exchange
Connection of suppliers
Connection of customers
Business models (B2C, B2B, B2x etc.)
Comprehensive Business Concepts (ROI) and Use Cases
Evaluation of an EDI software
Planning & Implementation of an EDI Introduction
Best practices and success stories
Next date: please send us an inquiry for the seminar plan
Duration: 1 day, 7 hours
Form: online seminar
Seminar locations for the offline seminar: Vancouver, New York, Los Angeles, Melbourne, London, Paris, Barcelona, Amsterdam, Rome (please send us an inquiry for the seminar plan)
Seminar package: 690,00 € plus VAT per participant
Participants: maximum 5
Certificate: Certificate of Attendance
Registration: by e-mail to seminars@digital-business-partner.eu
Interested? Just send us an inquiry without any obligation. We'll be happy to help.