With Marketo you can easily and conveniently implement routine marketing tasks and create digital campaigns with the extensive marketing platform. Our Marketo seminar shows you all the essential basics you really need.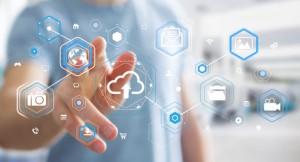 Special emphasis is put on practice during our Marketo seminar – therefore a Marketo base account is set up during the seminar and all essential standard functions are configured. In addition, the lecturers give valuable tips on marketing automation and email marketing with Marketo.
Contents of the Marketo seminar:
Marketing automation approaches, phases and scenarios
Marketo Marketing Automation
Marketo Lead Management
Marketo Email Marketing
Reporting
Practical workshop
Individual Marketo seminars and Marketo workshops at your location on your desired date are also possible.
Next date: please send us an inquiry for the seminar plan
Duration: 1 day, 7 hours
Form: online seminar
Seminar locations for the offline seminar: Vancouver, New York, Los Angeles, Melbourne, London, Paris, Barcelona, Amsterdam, Rome (please send us an inquiry for the seminar plan)
Seminar package: 690,00 € plus VAT per participant
Participants: maximum 5
Certificate: Certificate of Attendance
Registration: by e-mail to seminars@digital-business-partner.eu
Interested? Just send us an inquiry without any obligation. We'll be happy to help.