What is a Customer Data Platform (CDP)?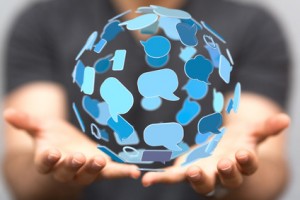 On a customer data platform (CDP), all customer data, profiles, customer journeys, customer streams, customer assets and other customer-relevant metadata are brought together, regardless of the systems in which they are located. Thus, a CDP forms the foundation of holistic customer experience management and is also used more and more in medium-sized companies.
We support you in carrying out your customer data platform software selection or customer data platform software bid.
digital business partner has more than 14 years of expertise in CRM software evaluation and CRM consulting in the field of complex customer data management solutions. We accompany our customers from the first idea, through the collection of requirements, the definition of strategies, the market screening and software selection up to the accompaniment during the software introduction. We also have extensive experience in public and non-public tendering. Thanks to our extensive international market expertise, we find exactly the solution to suit your situation and your company. A wide range of competencies come together for your success.
Which topics does digital business partner cover in the customer data platform environment?
Support in customer data platform analysis
Carrying out a customer data platform audit / customer data platform assessment
Advice on the introduction of a  customer data platform
Derivation of CDP optimizations and recommendations
Creation of an individual customer data platform requirement catalog
Providing a first market overview with our CDP market overview
Creating customer data platform specifications together with your stakeholders
Derivation of CDP project plans
Consulting and execution of customer data platform tenders
Advice and support of EU tenders
Carrying out individual customer data platform seminars, customer data platform workshops and customer data platform trainings
Interested? Just send us an inquiry without obligation via our online form. We are happy to help.
Request Customer Data Platform Consulting