Our CMS seminar will teach you how to create creative content formats for different goals and target groups. We discuss the various content management systems. Furthermore, we give you a comprehensive market overview and valuable tips and hints for the selection and introduction of a content management system. The conclusion is a CMS practice workshop.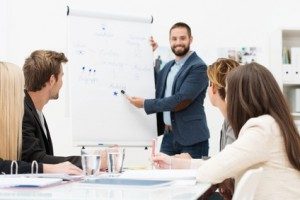 Contents of the CMS seminar:
CMS definition
Content Management Standards and Processes
Derivation of a content strategy
Derivation CMS architecture
CMS market overview
Evaluation of CMS platforms
Headless CMS
CMS Project Management
CMS trends and market developments
Practical workshop
Next date: please send us an inquiry for the seminar plan
Duration: 1 day, 7 hours
Form: online seminar
Seminar locations for the offline seminar: Vancouver, New York, Los Angeles, Melbourne, London, Paris, Barcelona, Amsterdam, Rome (please send us an inquiry for the seminar plan)
Seminar package: 690,00 € plus VAT per participant
Participants: maximum 5
Certificate: Certificate of Attendance
Registration: by e-mail to seminars@digital-business-partner.eu
Interested? Just send us an inquiry without any obligation. We'll be happy to help.